While in Southern Florida we wanted to venture out to a place where you can endlessly shop and then came in the idea of visiting the outlets, I wanted the premium outlets of the stores you know and love at lower prices that is friendly to the cards and cash, then insert Sawgrass Mills Outlet. The place is so beautiful and has 4 sections including the outdoors higher end litter of stores like Tory Burch, Prada, Valentino, and Barneys New York Warehouse shops, called the Colonnade.
Make a note if you visit here, do not wear your cute gladiator leather flats, your feet will hurt by time you have all of those bags walking back to find your car. I made that mistake by wearing my pair of Cole Haan ones but it looked amazing. Fashion hurts.
Anyways, I may have went overboard with buying a lot of things but people there, on the Saturday, did more damage than me. I had fun shopping at Allsaints, Superdry, Bloomingdales Outlet, Tory Burch, Vera Bradley, Marshalls, Papaya, Desigual, and The Body Shop. The rest of stores were amazing like Last Call Neiman Marcus and Fossil. Amazing sales, like 40%, 50%, 70%, and other deals, I honestly couldnt say no and neither could my wallet, poor thing.
Lets get to the Loot!
Various Tops, Sweaters, and Shirts from Superdry, Burberry, J.Crew, Allsaints.
The most abstractly beautiful and cozy sweater by Superdry. The design reminds me a bit of Etoile Isabel Marant, so I got excited when it was 40% off and only $40.
Then these babies are all of my loot from Vera Bradley. I fell in love with the African Violet Pattern, so I made two trips in there. I had bought the Backpack, Slippers, Pajama Set, and Pencils the first trip. Then before I left florida, I went back for the duffle and wristlet wallet, never even realizing I picked the same pattern as the pajamas, backpack, and pajama set. And of course a bottle of Ciate nail polish I found at a store outside the mall for only 97 cents in clearance.
Only $12 for this Body Shop set, I love Satsuma so much. I almost don't even want to use it yet.
A nice heather grey loungewear set by Cynthia Rowley I found at the TJ Maxx only $40 for the set, not bad. Then a cute White sweat top, White cross zip sweater, Tattoo Ink Tee, the Sierre Jumper Dress and Grey sleeveless Top from Allsaints, all so amazing.
Two sweaters from Bloomies, and the Striped Cashmere Sweater from Burberry.
Never spent this much at an outlet in a while but YOLO. Yeah first time using "yolo" so freely and hopefully it'll be the last. Haha.
And some nice little pictures of indoors, I forgot to take some because I had my Kobe Vision on when it came to shopping for goodies.
via Simon.com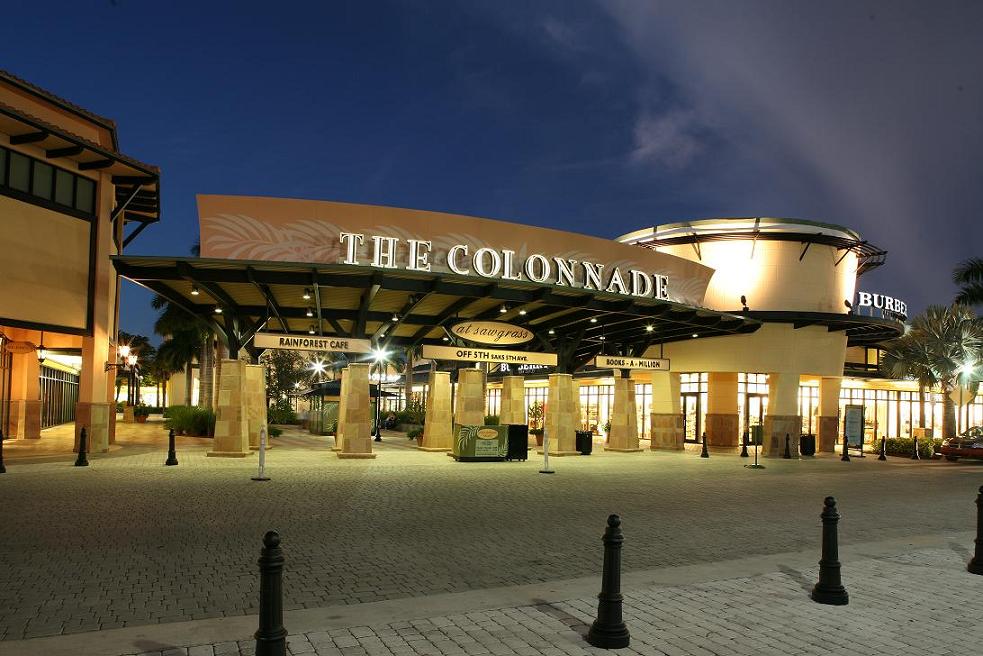 via galleryhip.com
I 100% recommend that everyone when visiting Fort Lauderdale or Miami take a ride out to Sawgrass Mills in Sunrise, its worth it.
Wore out my retro Prada sunglasses for the occasion.
~Kaye Beeh