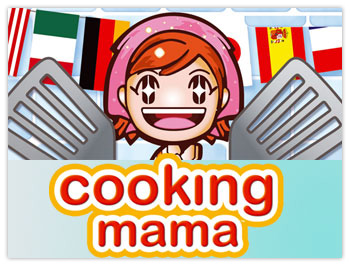 Majesco Entertainment says its official!
Cooking Mama 4: Kitchen Magic will bring the best-selling Cooking Mama franchise to the Nintendo™ 3DS handheld for the first time, and the original video game chef is whisking up all kinds of fresh fun for her 3DS debut. From new recipes and ways to play to exciting kitchen activities and dish combinations, the iconic kitchen cutie has some tricks up her sleeve that will magically transform kitchen newbies into master culinary artists!
Cooking Mama 4: Kitchen Magic for Nintendo™ 3DS will hit store shelves November 22nd.
I have exclusive screenshots and of course how the cover is going to look! Check it out!
Mama I am ready to ccooook!~~
The graphics in these screenshots look amazingly sick, and with the ds, you have button precision I guess, no I have not the motion plus for Wii yet, but im almost there! Maybe this time in Cooking Mama 4, I can actually not stir so hard. :(
Those are a couple of them. Cant show you all of it! Ill release the rest next week~ and You have to wait until it comes out!~
~Kaye Beeh