Went to Off Saks, since I have been good and saw these Sandals so I figured they are outside of what I usually wear, nike and converse sneakers with some gladiators in the summer, so why not!
Hence the Karl Lagerfeld Meslay Flatform Sandals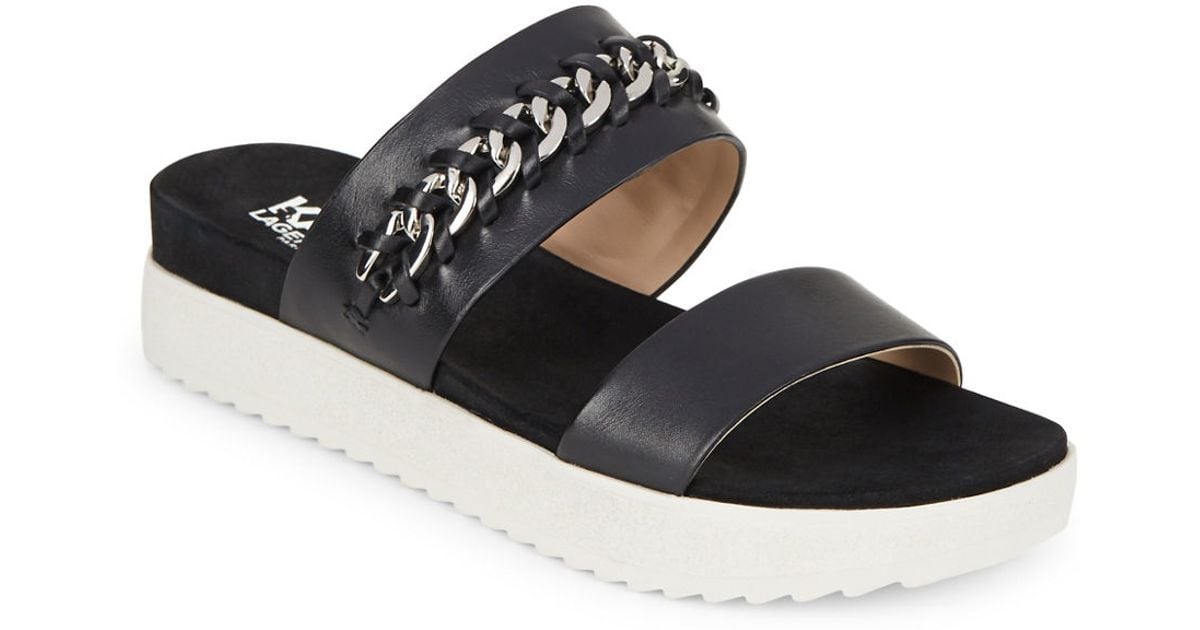 Worn these a lot in the summer so far, I love how eclectic they are with the colorblocking of white and black on the straps and soles but then you have the chain and platform-flatform design.
Super cute and was only $75.
~Kaye Beeh