Such a classic Louis Vuitton bag style, the Saumur. Its double sided with a buckle strap on both sides.
I love the classic monogram, the crossbody style, the stitching, the westerner style look, the spaces but the only trouble would be what to put in both sides of the bag! Hehe.
Just got her recently as a gift. Vintage piece. I love the oxidized leather, great touch no?
Alex the monkey again, approves.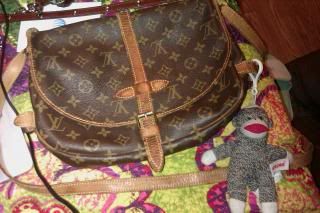 ~Kaye Beeh