Here lies the Samsung Galaxy Tab 10.1. Great in its design and form, good battery life and has usb connectivity plus pdf recognition. Android system with google tech.
I really like it but the iPad has applications. So I am stuck as to which I will buy for my first tablet.
For sure I love both but I am leaning towards the Samsung Galaxy right now.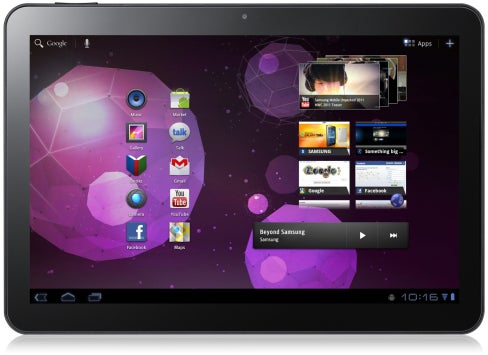 ~Kaye Beeh